Our Veterinarians At Barker Animal Hospital
Meet the Veterinarians of Barker Animal Hospital! We're pleased to provide exceptional vet care for your pets!
Our Veterinarians
It is our commitment to provide quality veterinary care for the duration of your pet's life. We treat your pet as if it were our own.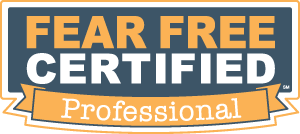 Dr. Sarah Barker, Owner, Veterinarian
At the age of five, Dr. Sarah Barker learned what a veterinarian is and what they do. Having grown up around dogs, cats, and horses, she knew instantly that it was her true calling. From that point on, Dr. Barker vowed to make a difference in the lives of animals through the power of medicine. Now, her journey has come full circle: she's the proud owner of Barker Animal Hospital!
Dr. Barker's first employers included her hometown's veterinary clinic and the local horse barn, where she worked as a stable hand throughout high school. She attended Arizona State University to earn her undergraduate degree in pre-veterinary medicine and agribusiness, continuing to expand her skill set and knowledge by working as an Assistant at nearby veterinary hospitals during her time away from classes. Next, Dr. Barker attended Ross University's School of Veterinary Medicine in the Caribbean and completed her final clinical year at Texas A&M University to obtain her Doctorate in Veterinary Medicine.
After working as a veterinarian for nine rewarding years, Dr. Barker was ready to make a change and expand her ability to help pets and their loving owners. That's when she decided to pursue her longtime dream and open her very own clinic—that's when Barker Animal Hospital was born. Her favorite part of her work every day is the relationship-building she gets to do with her clients and patients; nothing beats providing the support they need to lead full, happy lives together.
When she's not here at the hospital, Dr. Barker enjoys camping and spending time with her family and pets. She and her husband, Michael, have two wonderful children named Ethan and Sadie, as well as multiple animal companions: Kitty, a domestic shorthair cat who loves to steal a nap in any visitor's lap; Phoenix, the playful Boston Terrier; and Goldendoodle puppy named Brownie who puts up with anything the kids drag him into.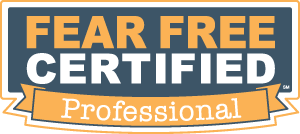 Dr. Ami Perkins, Associate Veterinarian
Dr. Ami Perkins lived in India for five years while she was growing up, and it was there that her passion for animal welfare began. She saw stray dogs everywhere she looked, and it made a permanent impression—she found herself trying to help as many animals as she could in the small ways that she could manage. Dr. Perkins soon realized that she wanted to dedicate her life to serving as an advocate for the earth's creatures! That's why she became a veterinarian.
Dr. Perkins is originally from Chicago, Illinois, and started working in Northern Virginia after her college years. She attended the University of Georgia to earn her Doctorate in Veterinary Medicine and practiced for several years in the Atlanta area before returning to Virginia with her family in 2020. Dr. Perkins signed on here at Barker Animal Hospital shortly afterward and couldn't be happier with her choice. As a vet, she enjoys dermatology, nutrition, and pain management work, but her favorite aspect of her job is watching patients grow and helping them thrive at every stage of life.
In her time away from work, Dr. Perkins enjoys exploring the Virginia Beach area with her husband and their two sons. The family shares their home with three pets: Chico, a Chihuahua mix who is suspicious of everything; Mona the Pit Bull mix who is forever a puppy at heart; and an adventurous cat named Bubba who likes to think he's a dog.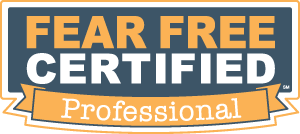 Dr. Aimee Shields, Veterinarian
Growing up in southwest Pennsylvania, Dr. Aimee Shields has always been fascinated by physiology and medicine. She also has a profound passion for animals. What better way to combine those interests and passions than in veterinary medicine? Today, Dr. Shields is thrilled to be able to use both science and compassion to truly make a difference in the lives of pets and their human companions!
Dr. Shields attended veterinary school at The Ohio State University and focused on mixed animal practice. She always loved New England (and the skiing and hiking there), so she began her job search there, landing in NH, where she practiced for many years. In 2020, she decided it was time to move closer to her family. She ultimately decided to join the Barker Animal Hospital team because she felt the doctors and staff practice quality, compassionate medicine with a sincere focus on the patients and clients as well.
Professionally, Dr. Shields has a particular interest in dentistry and surgery cases. She is continuously inspired by the improvement in patients' lives after treatment – especially when owners see a sudden, marked improvement. And, of course, she has a special affinity for puppy and kitten wellness visits. After all – who doesn't love a chance to snuggle with a cute pup or kitten?
Outside of the clinic, Dr. Shields lives with her husband, their daughter, and a sweet Chihuahua named Lucy, whom they rescued from a hoarding situation in January 2020. Dr. Shields had been planning to work on Lucy's lack of socialization, however, the pandemic altered her training plan. Fortunately, Lucy really enjoys 6 feet of social distancing and sees no need to do anything differently.
When she's not practicing medicine, Dr. Shields enjoys biking, hiking, training and working with her dogs, spending time with her family, and cooking.